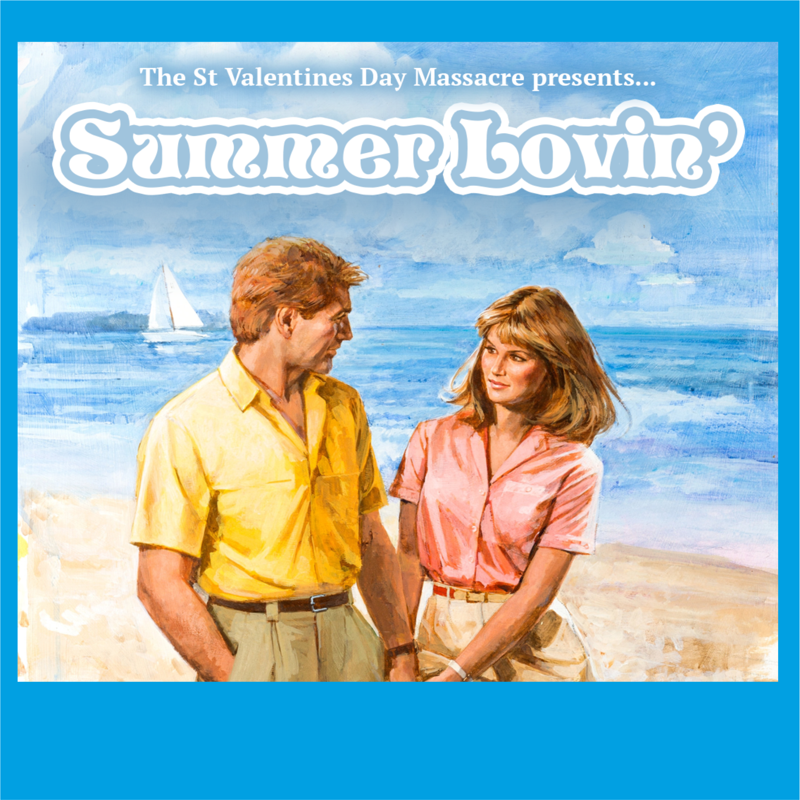 THE VALENTINES MASSACRE presents SUMMER LOVIN'
£10.00
Entry Requirements: All Ages. Under 14s accompanied by an adult. R.O.A.R
General Admission (e-ticket)
The VDM proudly presents Summer Lovin'
The Massacre is back baby! Due to a variety of reasons we have decided to trade in our regular Feb spot for something hotter this year. That's right, the massacre goes on Summer vacation this July! Same format, different season. Grab your best Hawaiian shirt and get swept up in a sizzling Summer romance with us in support of Youth Music.
"What is the Valentines Day Massacre?"
Since 2013 the VDM has challenged local bands to open up their hearts and cover love songs in support of Youth Music. These brave souls perform earnest, ill-considered, surprising, and occasionally triumphant cover versions of their favourite relationship songs.
A musical potluck of sorts, the acts get 15 minutes of fame each where they can play whatever they want, as long as the songs deal in love, lust or heartbreak.
All proceeds go to the National Foundation of Youth Music (www.youthmusic.org.uk). Your donation will give musical education and equipment to children who wouldn't receive it otherwise.
Our last in person event raised over £4000 and with your help we're hoping to smash that total once again. We've missed you these past two years and we can't wait to see your sun kissed faces under those Wedge lights again. Grab a ticket and spread the word, it's going to be a scorcher.
We also have the return of the mega raffle with some amazing prizes donated by local and independent businesses. If you'd like to contribute a prize please e-mail us at theannualvalentinesdaymassacre@gmail.com
Follow the massacre on facebook at www.facebook.com/theannualstvalentinesdaymassacre and instagram @thestvalentinesdaymassacre for announcements
Line Up
THE VALENTINES MASSACRE presents SUMMER LOVIN'