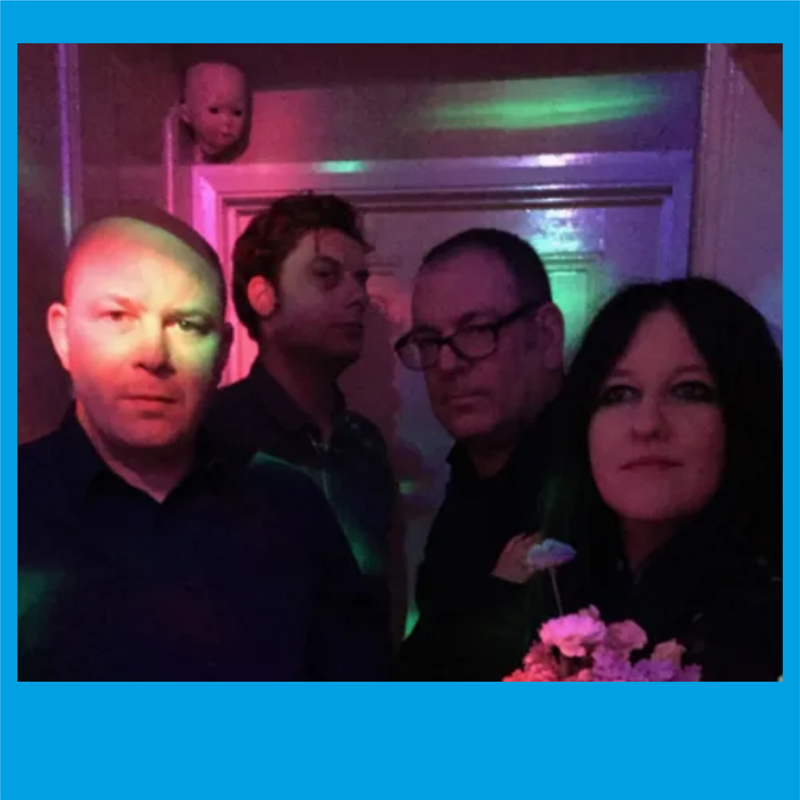 THE NIGHTINGALES - Four Against Fate UK Tour
£12.00
Entry Requirements: All Ages. Under 14s accompanied by an adult. R.O.A.R
PVC Presents THE NIGHTINGALES
Plus special guests TED CHIPPINGTON + THE GLORIAS
Four Against Fate UK Tour
Birmingham's original punk group The Prefects had been part of The Clash's 'White Riot Tour', recorded a couple of Peel sessions, released a 45 on Rough Trade and, years after splitting up, had a retrospective CD released by NY label Acute Records to all round glowing reviews – from Rolling Stone to webzines.
The Nightingales was formed by a few members of The Prefects following that band's demise in 1979.
Described in John Robb's definitive book on post punk ("Death To Trad Rock") as "The misfits' misfits" and comprising an ever fluctuating line up, based around lyricist/singer Robert Lloyd, the Nightingales enjoyed cult status in the early '80's as darlings of the credible music scene and were championed by John Peel, who said of them – "Their performances will serve to confirm their excellence when we are far enough distanced from the 1980's to look at the period rationally and other, infinitely better known, bands stand revealed as charlatans".
The group recorded a bunch of critically acclaimed singles – pretty much always 'Single Of The Week' in the music press – and three albums, plus many radio sessions for their great supporter Peel. They also regularly toured the UK and Northern Europe, as headliners and supporting acts as diverse as Bo Diddley and Nico.
In the late Eighties the Nightingales stopped working but, following the occasional gig between times, they re-grouped in 2004.
After fucking about with various part timers, starry eyed wastrels, precious sorts and mercenaries the group arrived at it's current line up, which features Lloyd, Andreas Schmid from Faust on bass, ex Violet Violet drummer Fliss Kitson and on guitar James Smith, who Lloyd had spotted playing with Damo Suzuki.
Since restarting the group have been more productive than ever – releasing six 7″ vinyl singles, two 10″ EPs and eight studio albums, touring England, mainland Europe and USA numerous times, playing various festivals and recording many radio sessions along the way.
Until recently the Nightingales made one record for a label and then moved on. They continue to operate with no manager, booking agent, publisher, et al. They work equally well with pop musicians, rock n rollers and the avant garde. Independent, maverick, diligent, daft, blah blah.
The band's (relatively) recent releases for Tiny Global Productions, were a 7" 45 collaboration – "Commercial Suicide Man"- with the great Vic Godard and another critically acclaimed album "Perish The Thought" in 2018.
To support "Perish The Thought" the group toured Europe extensively, from Scotland to Serbia.
In 2020 they release their new album "Four Against Fate" and will be touring the UK and various other parts of Europe. There will be assorted reissues and records of previously unreleased material.
2020 will also see the release of a full length Nightingales documentary film written by brilliant stand up comedian Stewart Lee, directed by Michael Cumming ('Brass Eye', 'Toast Of London', etc) and produced by award winning Fire Films.
And… by hook or by crook, more adventures will follow.
"Prophets without honour." STEWART LEE
"They're back and they're marvellous." MARC RILEY/6 MUSIC
"Jetted in to my top ten gigs of all time." PHILL JUPITUS
Ted Chippington (real name Francis Smyth; born February 1962, Stoke-on-Trent, Staffordshire, England) is a British stand-up comedian. Noted for his diffident on-stage persona, Chippington eschews observational comedy in favour of anti-humour and jokes which are mostly variations on the same theme, delivered in a West Midlands monotone. He also frequently performs his own versions of well-known songs in a similarly listless style. His act has left many audiences bemused or even hostile, with heckling a frequent occurrence during his performances. His deadpan style has won him a small but devoted number of followers. One notable fan, Stewart Lee, has often cited Chippington as the reason he started doing stand-up comedy himself, and has described Chippington's act as being "a mixture of surrealism and insolent provocation and uncompromising boredom".[1] Another admirer, Richard Herring, talks of Chippington's "contempt for the very idea of jokes".[2] For his part Chippington - who describes his own act as being influenced by Lenny Bruce and Owd Grandad Piggott [3] - says he is an "anti-comedian" and that he only started doing his act "to annoy people". He has even claimed that his main reason for retiring from the stage in the 1990s was that he was becoming too popular.
Line Up
THE NIGHTINGALES - Four Against Fate UK Tour