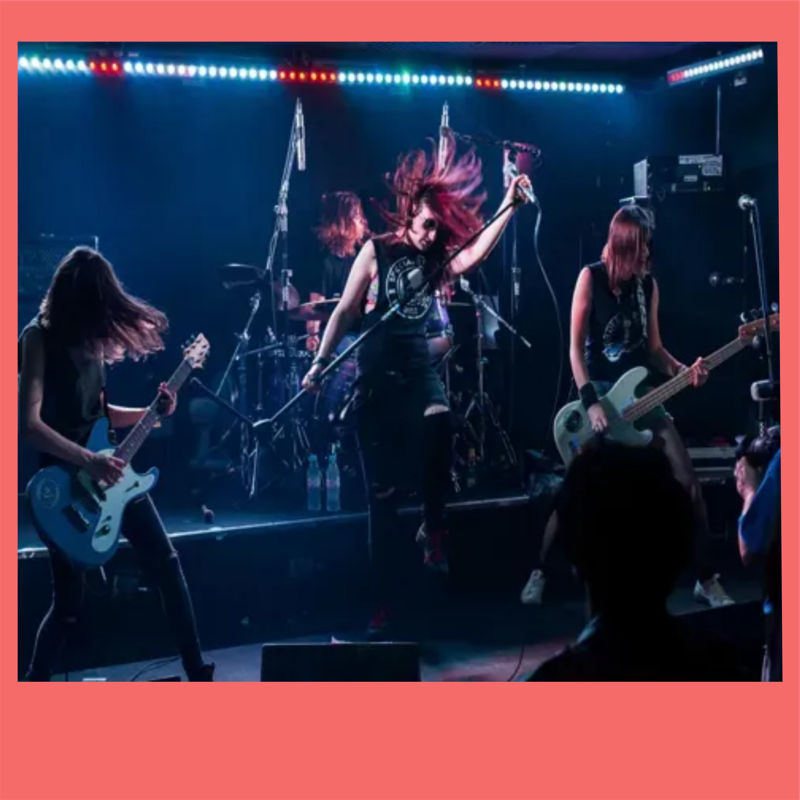 THE RAMONAS vs SLADY ( co headline show)
£15.00
Entry Requirements: All Ages. Under 14s accompanied by an adult. R.O.A.R
General Admission (e-ticket)
Square Roots Promotions & TWR Present
Ramonas Vs Slady
"The Ramonas capture the magic which the Ramones had in their early days with their intense on-stage energy levels, whilst looking much better than Joey, Johnny, Dee Dee or Marky ever did!"
Slady - "A hell-raising and foot-stomping night which delivered class tunes, one after the other!"
Ramonas As the name suggests The Ramonas are an all female tribute to the iconic New York punk rock band Ramones.
Originally conceived back in 2004 with multiple different line ups, the Ramonas have evolved into a fully fledges, razor sharp live band in their own right. Touring is never boring and these girls are guaranteed to play high energy, full throttle shows that will leave you buzzing for more of that 1976 spirit. These four lovable cretins rarely even stop for a quick sip of water and a hello - its, 1,2,3,4 and they're onto the next hit, and the great thing is that they do it all in their own unique way - wherever they play, from the UK to Europe to the USA!
Some say playing Ramones tunes are easy - but capturing the vibe and essence of such a well loved band mixed with the required speed, stamina and endurance is no mean feat - Cloey, Pee Pee, Rhonny and Cammy are definitely here to stay! Gabba Gabba Hey!
Ramonas - "In true Ramones fashion the band blast through 34 tracks with speed, precision and attitude, every song a blast of nostalgia!"
Slady Since their inception just two years ago, the girls have been "bringing the house down" everywhere they play, and by the end of last year had built up a solid and loyal following and were invited to play at the annual Slade Fans Convention in Wolverhampton, where they absolutely stormed the show - with die-hard Slade fans declaring them the best thing they'd seen in years!
Expect to hear classics like Take Me Bak 'Ome, Cum On Feel The Noize, Mama Weer All Crazee Now, Coz I Luv You, Skweeze Me Pleeze Me, Look Wot You Dun and loads more from Gobby Holder, Davina Hill, Jim Lea and Donna Powell.
Slady - "Fills the hearts of fans of Slade's music. Music that gets right into the soul, via the gut!" You Tube Videos
https://www.youtube.com/watch?v=2NLoZhz5x4Q
Line Up
THE RAMONAS vs SLADY ( co headline show)