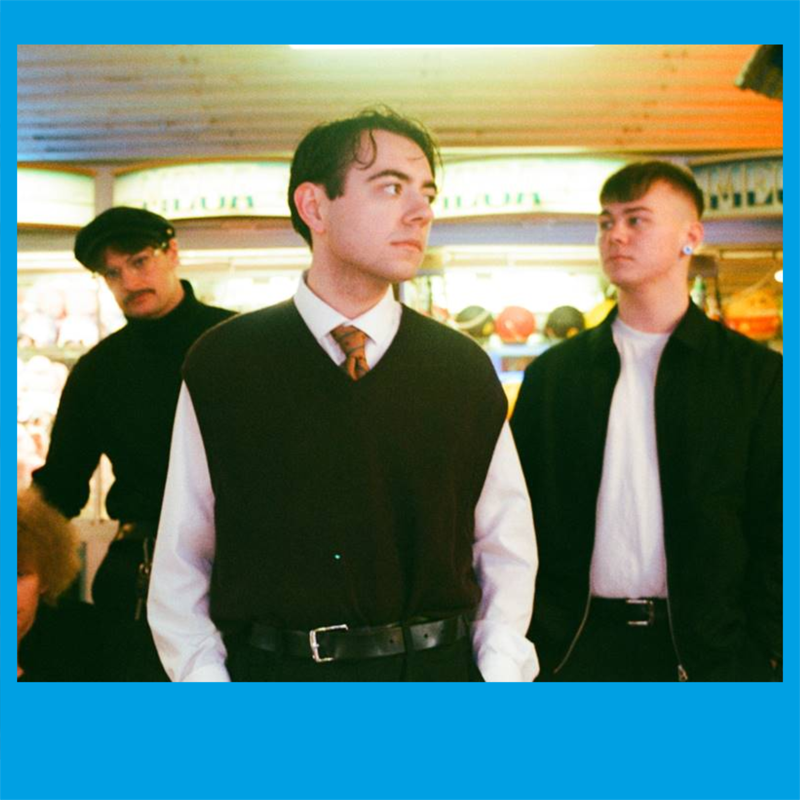 HALLAN
£7.00
Entry Requirements: All Ages. Under 14s accompanied by an adult. R.O.A.R
Pompey boys Hallan write and rehearse in an 18th-century fortification built into the side of a hill and surrounded by a forest. It's within these dramatic surroundings that frontman, Conor Clements channels the frustrations, insecurities and events of early adulthood into his lyrics, which are littered with observational poetry and messages of reassurance that you're not alone in this overwhelming world. Drawing influences from the people you cross every day – in the supermarket aisles, on your Facebook feed, next door neighbours – Hallan observe and commentate on British life via an Orwell-influenced bleak vision of the future and the cut-up style of Burroughs and other beat generationers.
Signing to Nice Swan Records in 2020 the band have released two singles during the global pandemic; 'Modern England' sold out on vinyl and tape within 24 hours of their release and spent 6 weeks on the Radio 6 Music playlist and 'Hands Up' is the first single of their forthcoming EP 'Reporting Live From The Living Room Floor' and has received support from a host tastemaker radio shows (John Kennedy, Steve Lamacq, Jack Saunders) and national and international music publications.
Hallan are here to show you why they are one of the UK's most exciting young acts. This one's not to be missed!