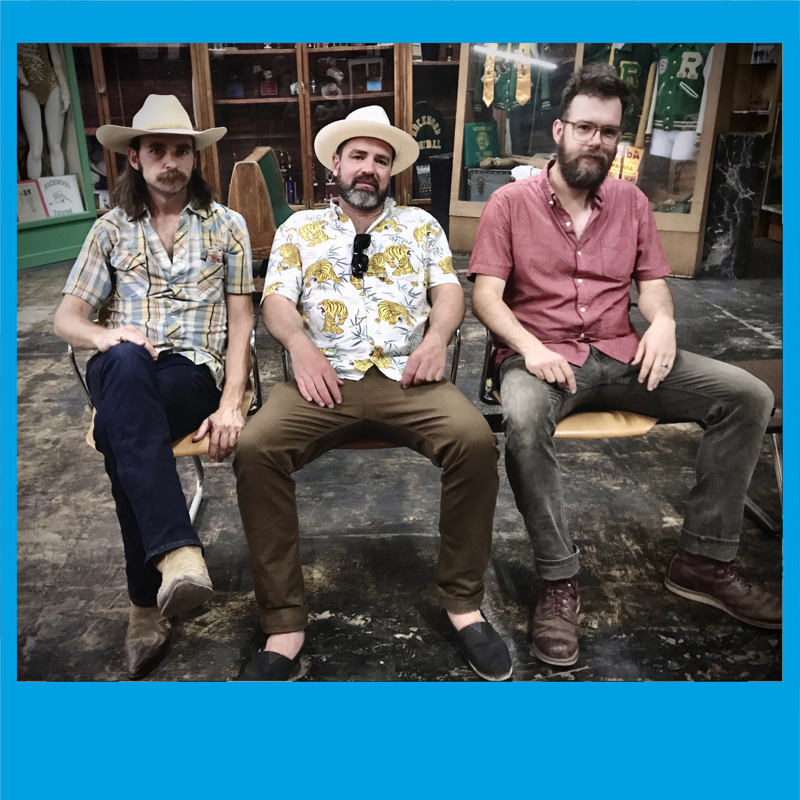 HARLEY KIMBRO LEWIS
£18.50
Entry Requirements: All Ages. Under 14s accompanied by an adult. R.O.A.R
General Admission (e-ticket)
Unreserved Seating
Show starts 8.00pm
Square Roots Promotions & TWR Presents HARLEY KIMBRO LEWIS
Martin Harley, one of the worlds greatest blues guitarists, joins forces with Grammy- nominated Tennessee musician Daniel Kimbro and Nashville singer-songwriter Sam Lewis, dubbed by Chris Stapleton as 'a modern Townes Van Zandt'!
Martin Harley - "Harley offers the listener a masterclass in taste, style and roots blues" (Guitarist Magazine)
Daniel Kimbro - "Grammy nominated double bass player, who has collaborated with the likes of Mary Chapin Carpenter, Alison Krauss, and Roseanne Cash amongst many others!"
Sam Lewis - "No less than Chris Stapleton dubbed him 'a modern day Townes Van Zandt'. Collaborating with the likes of John Prine and Kacey Musgraves and named by Rolling Stone magazine as one of 10 Country artists you need to know!"
Since their chance meeting in Nashville 2011 the three have collaborated with one another in different formats. Individually each has travelled the world pursing their own musical endeavours and now for the first time they are joining forces as a single unit. The trio's debut album (set for release 2021) features a collection of original material recorded in Nashville.
Martin Harley has created a significant impression on the blues, roots and Americana scene that can easily be measured by a growing global demand to attend his live shows, which include a full house at London's Union Chapel. He has toured extensively worldwide, released and co-produced eight independent albums. In 2019 Music Radar ranked him #5 in the world's greatest blues guitarist poll. Total Guitar Magazine, rated him as one of the world's greatest acoustic guitarists, he was nominated as Instrumentalist of the Year at the Americana Music Association Awards and the Guardian described him as "Spellbinding".
Raised on American Roots music in and around Appalachia, Daniel Kimbro is a GRAMMY-nominated musician from Knoxville, TN with numerous recording credits and touring appearances. Splitting his time between Knoxville and Nashville, Daniel is a member of the Jerry Douglas Band, the Earls of Leicester, and the Transatlantic Sessions, and has appeared on stage with the likes of James Taylor, Alison Krauss, Sir Aly Bain, Cara Dillon, R.B. Morris, Maura O'Connell, and many others.
Nashville based singer-songwriter Sam Lewis has collaborated with everyone from Leon Russell to Chris Stapleton who dubbed him "a modern Townes Van Zandt". Lewis is often labelled with the word 'soulful' and a style that meets at a juncture of many different genres; a place where feel-good music meets vital social commentary. A decade worth of touring his studio efforts (mostly solo) have captivated audiences all around the world. His songs and stories are glued together with a unique stage banter developed from performing in numerous music halls, clubs, theatres, festivals and music cruises.
You Tube Links
Martin Harley - www.youtube.com/watch?v=ljhSyg5ylZk
Daniel Kimbro - www.youtube.com/watch?v=fHzfRkNtfJs
Sam Lewis - www.youtube.com/watch?v=_ea5nsVOuf0