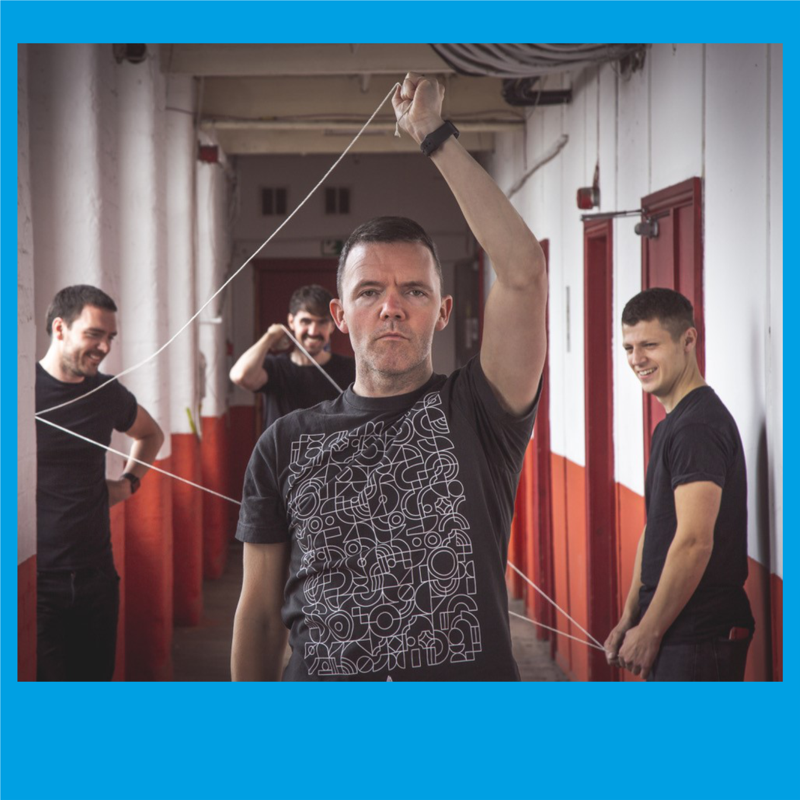 THE SLOW READERS CLUB
£17.50
Entry Requirements: All Ages. Under 14s accompanied by an adult. R.O.A.R
General Admission (e-ticket)
Rescheduled from 1st April at the Pyramids - Original Tickets remain valid
Standing on the stage of the Manchester Arena, playing to 20,000 of your hometown's loudest music fans, is all very well when you've had a major label ploughing in cash and pulling the strings to get you there. It's quite another thing when you've got there entirely on your own, self-releasing your albums and building a following by jumping in a van and playing to as many people as will listen for ten years. When you do it The Slow Readers Club way.   "It was a baptism of fire for us," singer Aaron Starkie says of the band's string of UK Academy and arena shows. "It taught us our craft on the bigger stages. I'd always been conscious seeing some bands play like they're selling out Wembley, playing smaller venues. It felt a bit artificial to me. We were just going, in our heads, "one day I'm going to have to do this on the big stage". We know what we're doing on those bigger stages now."
Okay so The Slow Readers Club – the fastest rising anthemic electro noir rockers in the UK – played those arenas when supporting James, but through blinding talent and hard graft they're well on the way to headline status. That became more evident than ever as their last record The Joy of The Return made its way into the UK album chart's top ten despite the lack of touring due to a certain global pandemic. And whilst the rest of the country were coordinating Zoom quizzes and baking banana bread, The Slow Readers Club were working on their remarkable fifth studio album 91 Days in Isolation, set for release on October 23rd 2020. Aaron says "This collection of songs was written remotely during the UK Covid-19 lockdown. With each band member sharing ideas over the internet, the songs were pieced together at home and recorded once lockdown lifted".
It's clear from one look at their social media that The Slow Readers Club place their fans at the heart of everything they do and that has been no different during quarantine, when they hosted 'watch together' sessions of previous shows, remotely recorded videos of fan-selected covers and an unforgettable acoustic session surrounded by 21,000 vacant seats in a hauntingly desolate Manchester Arena, invited for their well-awaited second performance to fly the flag for the city at the venue's 25th anniversary celebration.
Louder than War once said "The Slow Reader's Club are simply too glorious to be kept a secret" and with the release of 91 Days in Isolation on the horizon, hot on the heals of Spring's The Joy Of The Return there's certainly no danger of that.
From Manchester Arena, to the four corners of the world, The Slow Readers Club are becoming a real page turner.